Annual Stewardship Campaign
In order to support our ministry and mission, it is important that we have an understanding of our church finances.  Where does our money come from? Where does it go? Click HERE to see a narrative breakdown of our budget that will help to answer these questions and hopefully lead us to make informed decisions when we consider making a pledge for the 2017 budget year.
Here are a few guiding questions to ponder when considering your pledge: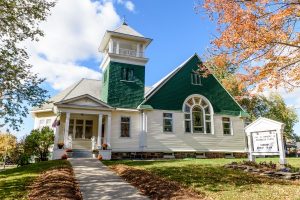 What role does the Richmond Congregational Church play in my life?
How am I called to be good a steward of my time, talents and treasures in relation to my church?
Are there additional programs/events/missions that I would like to be part of, or to see our church consider in the future?
Have I considered including RCC in my estate plans?
Why Should I Pledge?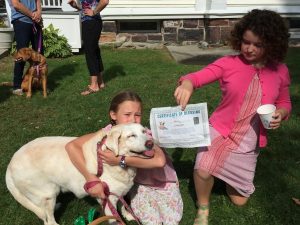 In order to plan for the coming year, the Trustees need an understanding of our potential income. This why we conduct our annual Stewardship Pledge Campaign. As you know, many members and friends donate their time and talents here at RCC. These are wonderful gifts, but we also need those gifts of "treasure" (financial support) to sustain our good works for the future.
When we consider that it costs about $150,000 per year ($411 per day) to run our church, our total pledges (80% of that) would be $120,000. In 2016, our pledges totaled $102,429.  We can reach the goal of 80% if each of our 60 families add $300 to their annual pledge ($6 per week), or increase their pledge by 18%. We could also reach or even surpass our goal if we increase the number of families pledging from 60 to 70.
How Much Should I Pledge?
Only you can answer the question about the estimated giving level for your family and your situation. The Stewardship committee has challenged us to prayerfully consider our pledges and whether we might increase those amounts for the coming year.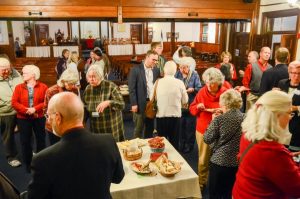 How Do I Pledge?
Make a decision about the amount that you would like to pledge.
Decide whether to pay your pledge all at once, quarterly, monthly or weekly.
Complete and return your pledge card on or before November 13, 2016.
Honor your pledge commitment and pay your pledge by cash or check, or make payments online by clicking HERE. Online payments may be made as one-time payments or set up as recurring payments from your bank account or credit card. (Please be aware that we pay a slightly higher fee when you use your credit card for payment.)
Thank you for your generosity and support of the Richmond Congregational Church's Ministry and Mission. No matter how big or small the amount of time, talent, and treasure you pledge to the church, we appreciate your gifts.