What is Planned Giving?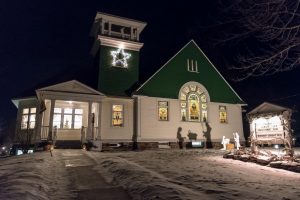 With your annual stewardship campaign gift, you support the day-to-day operations of the Church and you make a personal statement about how you wish to support the mission of Richmond Congregational Church. Planned giving asks you to make that statement permanent by giving to the Church out of your accumulated assets, so that the Church can continue to grow and thrive for years to come. There are many ways to make a planned gift and it is not necessary to be wealthy in order to do. A planned gift provides the opportunity to leave a lasting legacy because planned gifts support the Church's long-term endowment.
Below are some of the ways that a planned gift can be made to Richmond Congregational Church. Please feel free to contact Pastor Katelyn Macrae at Katelyn@rccucc.org or 434-2053 should you need more information or want to discuss any of these options.