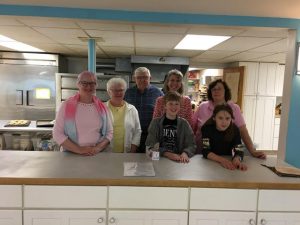 Our Ongoing Outreach activities include:
Christmas Giving Program for local families
Summer Fun and Food Camp for area children
Monthly meal for the COTS Daystation
COTS Walk for homeless shelters
Heifer Project
Charitable donations through special offerings
Other mission projects as initiated by Outreach Ministries Committee, pastor or members
---
Current & Future Projects: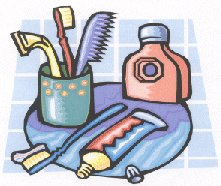 Personal Hygiene Items Drive for COTS
We will conduct this drive from October 23 to November 6, 2022 and drop off the supplies with our regular COTS meal on Tuesday, November 8th. Please drop off donations at church upstairs near the bench on the bridge to the offices during the next two weeks.
Items most needed:
Shampoo & Conditioner
Body Wash
Deodorant
Razors & Shaving Cream
Lotion
Toothbrushes & Toothpaste
Dental Floss
Bar soap
---
Past Projects: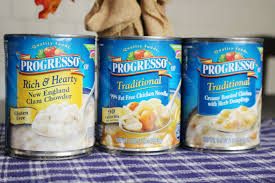 Progresso Soup Drive (2018)
Our Soup Cube is Growing! We are collecting cans of Progresso soup during the season of Lent, beginning February 25 and ending March 25. The soup will be donated to the Richmond Food Shelf. Staff at the Food Shelf request that we provide Progresso soup, as all varieties have a consistently high nutritional value and it is popular with their customers. During Holy Week, our soup cans we be turned into a prayer labrynth – come and see!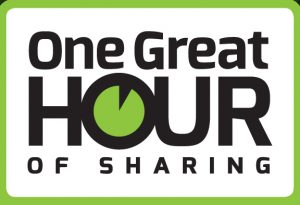 One Great Hour of Sharing – Special Offering of the United Church of Christ – March 11, 2018
One Great Hour of Sharing, as part of Our Churches Wider Mission, is the special mission offering of the United Church of Christ that carries God's message of love and hope to people in crisis. The UCC works with international partners to provide sources of clean water, food, education and health care, small business micro-credit, advocacy and resettlement for refugees and displaced persons, and emergency relief and rehabilitation. OGHS also supports domestic and international ministries for disaster preparedness and response. For more information, CLICK HERE
Strengthen the Church – Special Offering of the United Church of Christ – June 4, 2017
Our second Change for Change drive for 2017 will take place on Sunday, June 4th, Pentecost Sunday, which is when the special offering for Strengthen the Church (STC) will be received. Strengthen The Church is a special mission offering to re-imagine and build the future of the UCC. It supports church growth, pastoral and lay leadership development, youth and young adult ministries within conferences and administered by Local Church Ministries. On Sunday, June 4th, you will once again find a large glass bowl at coffee hour for gathering change and bills for contributions. The special offering envelopes will still be included in the Sunday bulletin for those wishing to contribute in that way and there is an option to contribute online on the church website as well. So please start setting aside your change to help fill our Change for Change jar on Sunday, June 4th to help support this important ministry of the United church of Christ!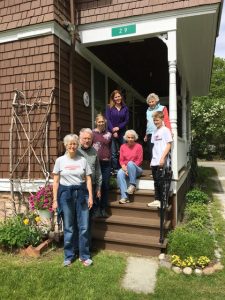 Third Annual Sunday of Service – May 21, 2017
"As each has received a gift, use it to serve one another, as good stewards of God's varied grace." ~ 1 Peter 4:10
Sunday, May 21st, we put our faith into action by serving in various ways around the Richmond community.
Singing at Sterling House (Carpool from RCC)
Richmond Trail Project – bring work gloves, rakes, clippers
Meals for Act 1 & Bridge Program (RCC kitchen)
Our Community Cares Camp Project – bring your favorite pen to help prepare fund raising envelopes (RCC Classroom)
Cleaning flower beds for a church member – bring work gloves, rakes, garden tools, bags for weeds (carpool from RCC)
Washing windows for a church member (Carpool from RCC)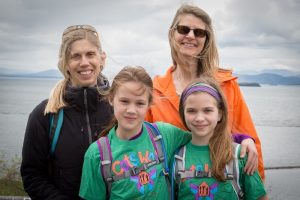 COTS Walk – May 7, 2017
Thank you to everyone who sponsored the RCC walkers who participated in this year's COTS walk on Sunday, May 7. Our team of four raised a total of $ 487 which will be put to good use in the fight to end homelessness in Chittenden county. We were able to tour the newly renovated program and housing facility and admire the thousands of origami butterflies, some of which came from RCC. The COTS walk is a fun and important annual event, and our church's support is greatly appreciated!
One Great Hour of Sharing – Special offering of the UCC
Thank you to everyone who contributed to our first Change for Change drive for 2017 on Sunday, March 26th in support of the United Church of Christ's (UCC's) One Great Hour of Sharing special offering. One Great Hour of Sharing is one of the UCC's five Special Mission Offerings and was the first of the four annual offerings funded through donations received from congregations. We collected over $600 in the offering envelopes, change boxes, Change for Change jar, and online!

The Christmas Giving Tree
As in past years, we will focus on providing gifts to children in families in Richmond, Jonesville, Bolton, and Huntington. I am working closely with Holy Rosary Church to coordinate our programs and with the guidance councilors at Richmond, Smillie, and Brewster Pierce Elementary Schools, and Camels Hump Middle School.
The Christmas Giving Tree will appear in the church parlor filled with gift request starting on the first Sunday in Advent.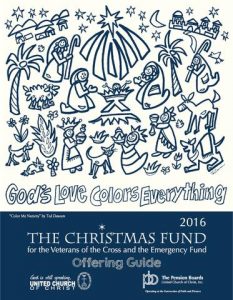 The Christmas Fund
Our fourth and last drive for this year will benefit The Christmas Fund for the Veterans of the Cross and the Emergency Fund and will take place on Sunday, December 18th, 2016. The Christmas Fund provides direct financial assistance to retired and active United Church of Christ ministers and lay employees and their surviving spouses, including pension and health premium supplementation, emergency assistance, and Christmas thank-you checks.
Kitchen Shower for the VT Refugee Resettlement Program – Summer 2016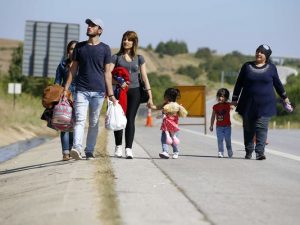 The Vermont Refugee Resettlement program team prepares new homes for some of the most vulnerable people in the world whose lives have been interrupted by war, political unrest, violence, or fear. Imagine coming to a new country with your entire family and only a few suitcases. You would need some help to get started in your new home! Our goal is to collect as many much needed kitchen items as possible to help our refugee families feel welcome in their new homes and community.