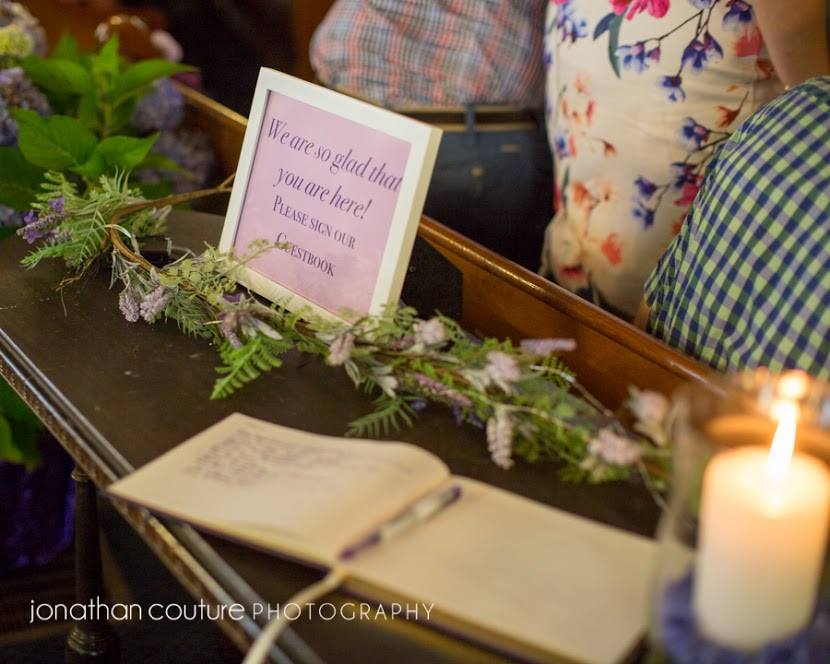 Looking for the Perfect Place to Hold Your Next Event? What about the Richmond Congregational Church Sanctuary, Parlor, Fellowship Hall or classrooms?
Our Spaces
Our historic Sanctuary is the perfect spot for weddings, baptisms, and other ceremonies, but it is also wonderful for intimate concerts and guest speaker events. We seat over 200 for special occasions and holidays. The adjoining Parlor and coatroom provide comfort and convenience for any family or organization. The Parlor itself is also a nice cozy spot for a small group meeting, yoga, Tai Chi, or the like.
Whether you're planning a birthday party, graduation party, baby shower, a dinner, a business meeting, or just a large family gathering, our Fellowship Hall provides a venue to host functions of up to 140 seated at our 8 ft. tables or several more in rows of chairs. Our fully equipped Kitchen (including dishes, silverware, etc., and large dining area) is available by the hour, day or by the week. Just need a space to hold a small meeting? We also have classrooms/small meeting rooms available.
Location, Location, Location!
We are conveniently located in the center of Richmond Village with plenty of parking across the street and we're handicap accessible. Wi-fi is available throughout the entire building.
Click HERE for our Building Use Policies and Application. For more information please contact the Church office via email: church@rccucc.org or by phone: 802.434.2053.
The church also regularly provides space for:
Local non profit groups – meetings, luncheons, presentations and dinners
Community Senior Center of Richmond, Huntington and Bolton – holds many regular events at RCC. Look for exercise classes like Tai Chi or Bone Builders, special interest presentations, coffee socials, concerts, and more!
Music classes and lessons (piano, harp, fiddle, voice and preschool classes)
Friday Food Affair at Five is on hold at the moment due to the pandemic, but it was formerly held the first and third Friday of the month from 5:00-7:00 pm in the Fellowship Hall. This is a free community event open to anyone, and donations are accepted, but not expected.
Alcoholics Anonymous (AA) – Meets 7:00 pm Sundays in the Fellowship Hall
Valley Stage Concerts – All "PM Sundays" shows take place at the Richmond Congregational Church, 20 Church St., Richmond. 4:00 – 6:00 pm. Tickets are $17.50 in advance, $20 day of show. For more information contact Valley Stage at (802) 434-4563.
Mansfield Cooperative School rents space on the bottom floor of the church.Informally known as "The Coop", they are a recognized independent school in Richmond, Vermont serving students in grades 5-8.