A Charitable Bequest
A charitable bequest is a simple, flexible and versatile way to make a planned gift. By including RCC in your will or living trust, you will help ensure that Richmond Congregational can continue its mission long into the future. There are many ways to make an estate gift so it is wise to contact your attorney about this process.
Bequest gifts can be for an exact amount or a percentage of an estate. The latter can be very useful when planning your estate to help both family and the Church.
When you include Richmond Congregational Church in your plans, please use this sample bequest language, which includes our legal name and our Federal Tax ID number.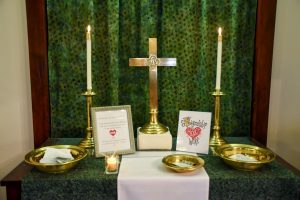 Bequest Language:

"I give, bequeath, and devise Richmond Congregational Church located at 20 Church Street, Richmond, Vermont 05477, whose Federal Tax ID is 03-0272817, (here follows the dollar amount or percentage of the gift, or an accurate description of the securities, insurance policy, retirement funds, or the amount or percentage of the residual estate, or the real estate or other assets given.)
Next Step: Contact your attorney to update your will or trust. Contact RCC to let us know of your intentions.
The information on this website is not intended as legal or tax advice. For such advice, please consult an attorney or tax advisor.