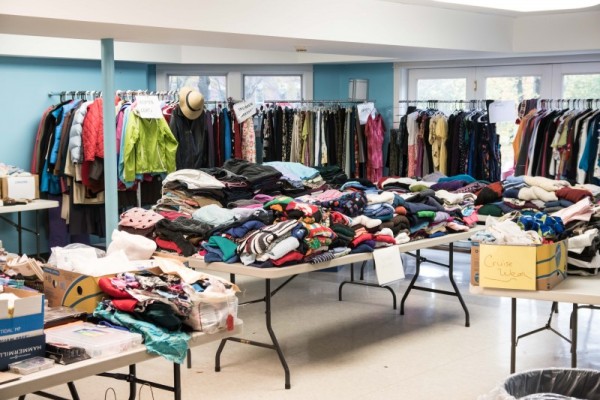 Fall Rummage Sale – Friday & Saturday October 21 & 22.
Donations may be dropped off in the Fellowship Hall Mon. Oct. 17 through noon on Thurs. Oct. 20. We welcome all donations of clean, seasonal clothing and household items in good, useable condition. We DO NOT accept ski equipment, books (except children's books), luggage, electronics, TVs, computers or furniture. For more information, please contact coordinators: Sharon Dwire at 434-2596 or Janice Chandler at 434-2692
 *NEW THIS FALL* Raffle with over $1000 in prizes. Tickets available now, drawing at the Rummage Sale on October 22. Contact Leta Watkins at 434-2243 for more information.
All Rummage Sale proceeds benefit church outreach and other local charitable efforts.