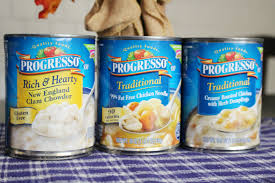 Progresso Soup Can Challenge
October Progresso Soup Can Pyramid Challenge
During the month of October, we will be collecting cans of Progresso soup (PROGRESSO ONLY please) for the Richmond Food shelf. The congregation will be divided into two groups, one with the last name beginning with A-M and the other for N-Z; to see which group can build the biggest pyramid of cans of soup! So bring your cans to church on Sunday morning or drop them off at the church office during the week and let the game begin! Please check the expiration dates on the cans to make sure they will not expire for at least the next few months.