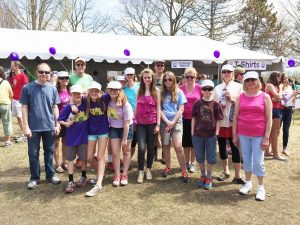 Our Ongoing Mission activities include:
Christmas Giving Program for local families
Summer Fun and Food Camp for area children
Sunday of Service to help our local community
CROP Walk for hunger relief
COTS Walk for homeless shelters
Heifer Project
Children in Africa support through weekly children's offerings
Other mission projects as initiated by Outreach Ministries Committee, pastor or  members
---
Current Projects:
The Christmas Giving Tree



Our Christmas Giving Tree program is now in it's fifth year. As in past years, we will focus on providing gifts to children in families in Richmond, Jonesville, Bolton, and Huntington. I am working closely with Holy Rosary Church to coordinate our programs and with the guidance councilors at Richmond, Smillie, and Brewster Pierce Elementary Schools, and Camels Hump Middle School.
The Christmas Giving Tree will appear in the church parlor filled with gift request starting on the first Sunday in Advent, November 27th. Please watch for more details about this annual program in upcoming This Week at Richmond Congregational Church emails as the date get closer. Questions? Contact Meredith Schuft @ 434-4396.
The Christmas Fund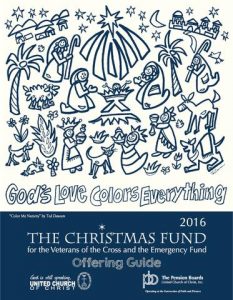 Our fourth and last drive for this year will benefit The Christmas Fund for the Veterans of the Cross and the Emergency Fund and will take place on Sunday, December 18th. The Christmas Fund provides direct financial assistance to retired and active United Church of Christ ministers and lay employees and their surviving spouses, including pension and health premium supplementation, emergency assistance, and Christmas thank-you checks. Watch for more information about this offering in upcoming This Week at Richmond Congregational Church emails as the date get closer.
---
Recent Projects:
October Progresso Soup Can Pyramid Challenge
Thank you to everyone who contributed cans of soup to our Progresso Soup Can Pyramid Challenge. The final tally was: A-M = 101 cans, N-Z = 135 cans for a total of 236 cans! Quite an impressive pile!
Habitat for Humanity's Richmond House Build Day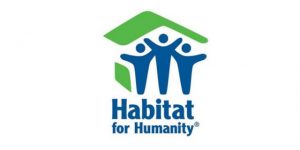 Habitat for Humanity is building a house in Richmond. RCC would like to have a group volunteer.  Volunteers must be 16 or older (under 18 parent must be on job site). At their build site, volunteers help with various projects, but these projects depend on the current phase of construction. Electrical, mechanical, and foundation work is subcontracted out. No experience is necessary, and they'll make sure you're trained and comfortable with the task you are given. Build days begin at 8AM, and wrap up around 3PM.
Please email church@rccucc.org ASAP if you are interested in volunteering! October dates will be posted soon.
http://www.vermonthabitat.org/volunteer/build/
Kitchen Shower for the VT Refugee Resettlement Program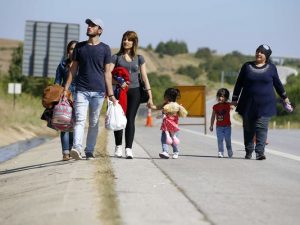 The Vermont Refugee Resettlement program team prepares new homes for some of the most vulnerable people in the world whose lives have been interrupted by war, political unrest, violence, or fear. Imagine coming to a new country with your entire family and only a few suitcases. You would need some help to get started in your new home! Our goal is to collect as many much needed kitchen items as possible to help our refugee families feel welcome in their new homes and community.
Suggested items include:
Plates and bowls
Cups and glasses
Measuring cups and measuring spoons
Metal and rubber spatulas
Can openers
Silverware
Pots and pans
Mixing bowls and casserole dishes
New dish towels and pot holders
Rice cookers
Woks
Bring your donations to church on Sunday or drop them off at the church office anytime during the week! (Office open Tues-Thurs, 9:00am-1:00pm or by appointment) Thank You!
---
Sunday of Service
Sunday, June 5, our church will leave the building! Last year's Sunday of Service was such a success, that we have decided to do it again. Richmond Congregational Church will go out into the community for a number of service projects including cleaning up local trails, reviving a garden at the Richmond Library, helping Our Community Cares Camp get ready for summer camp, singing with senior citizens, and cooking meals for Act One shelter in Burlington. Here is the plan for the day: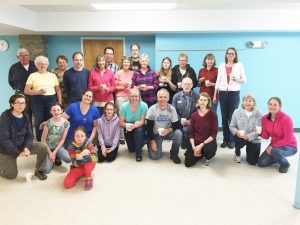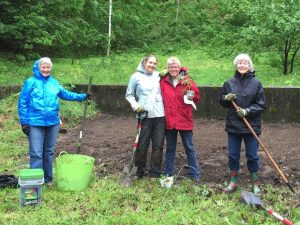 9:00-9:20 am – Meet in RCC Fellowship Hall for a Service Send Off with prayers and songs. Then depart to project location with your team.
9:30-11:00 am – Community Service Projects
11:00-11:30 am – Return to RCC's Fellowship Hall for snacks and share your stories of service.
Our Sunday of Service is one way that we can put our faith into action by serving our broader community. If you would like to join us, please contact the Church Office at 434-2053 or church@rccucc.org
---
Outreach Committee Food/Toiletries Drive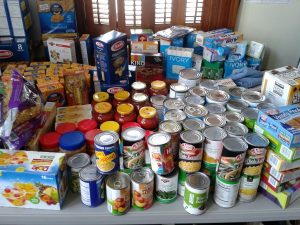 From Sunday, March 20th through Sunday, April 10th we held a food/toiletries drive. The food items were delivered to Camels Hump Middle
School for the Break Boxes which were sent home with children for the April school vacation. Additional food collected beyond what was needed for the Break Boxes is being use for their backpack program, where kids are sent home with nonperishable foods for the weekends. Some other assorted food items were also collected and those items were dropped off at the Richmond Food shelf.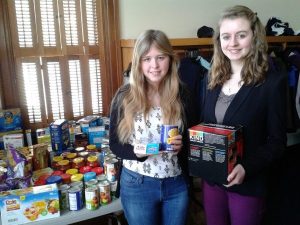 In total we collected 40 boxes of mac & cheese, 21 boxes of granola bars, 17 jars of tomato sauce, 45 cans of veggies, 16 jars of peanut butter, 34 boxes of pasta, 10 gallons of juice, and 50 cans, jars or other fruits!
The toiletries items went into Dental Kits that traveled with Phyllis Modley, a member of our congregation, on a mission trip to Guatemala in late April. For Phyllis, we collected 14 toothbrushes, 28 tubes of toothpaste and 127 bars of soap! The generosity of the members and friends of our congregation continues to astound us!